Filter Reviews
5 star rating

4 star rating

3 star rating

2 star rating

1 star rating
Thank you! For having this!
Review by Rachel H. on 29 Jun 2019
review stating Thank you! For having this!
My husband was diagnosed with cancer in 2016. Recently at a check-up his MRI showed suspicious areas. He does not eat breakfast or anything all day. I started making smoothies with the detox superfoods and the cancer protein has gone back to normal. I am not saying that the product healed him, but I am a firm believer that what you put in your body matters! I make smoothies everyday, and will from here on out.
Amazing Transformation
Review by Ann J. on 14 Jun 2019
review stating Amazing Transformation
I never dreamed when I purchased the detox bundle that my life would change so dramatically. I expected to feel better and start my journey to improved health. I was not expecting the great feeling of wellbeing, the glowing skin, the shiny hair, the loss of craving for coffee and alcohol and the increased craving for healthy vegetables and clean food. I had to do something. I recently gained weight, was experiencing low energy, poor sleep patterns and increased symptoms associated with menopause. I figured I would give this "your super"detox a shot. It certainly couldn't hurt, right?! To my surprise I slept better, looked better, felt better and according to my husband I acted better as well. I will never go back to where I was. I didn't know how amazing I could feel. I have a new confidence that I have extended my life and my health! Thank you for caring enough to make a product that is truly what it says it is. Thank you for caring enough to incite a community of nurturing and support. Most of all thank you for helping me on my journey to optimum health.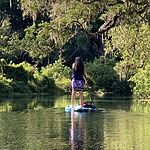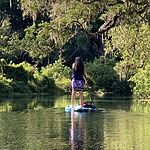 Exactly what my body needed!
Review by Ashton B. on 14 Jun 2019
review stating Exactly what my body needed!
I have tried every diet eating plan in the book... after about 2-3 years of attempting to "make myself believe" I was made for keto or paleo, I came across YS and decided to give it a try. I was so nervous about gaining weight from all the fruit and high carb plants... but I did my first detox in March and oh. my. gosh. Y'ALL! It is unbelievable how much better I feel (and look). I now eat mainly plant-based and the weight keeps coming off. I have been trying to lose weight over the past few years and never got anywhere till now. My body was made for carbs.... the HEALTHY kind that nourishes us! After detox I continued to use SuperGreen and Skinny Protein every day and have since completed 3 detoxes. I'm not perfect at it, but I do my best!!

It is definitely worth the money!! I will forever buy these products.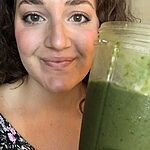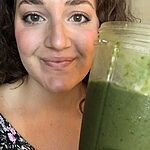 I LOST 8LBS IN FIVE DAYS
Review by Kerri W. on 4 Aug 2019
review stating I LOST 8LBS IN FIVE DAYS
I truly loved this program. The ease of the preparation, the recipes, and tremendously supportive and motivating people in the online community group made this a successful investment. I learned so much about myself and my lifestyle in just one work week. Not mention all of the compliments I received. Truly satisfied and grateful for this company, its products, its owners/staff, and the other customers. Great experience!!!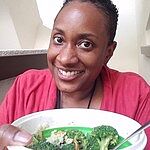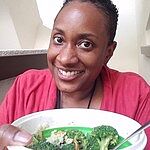 Comments by Store Owner on Review by Kerri W. on 4 Aug 2019
That's amazing to hear!! Glad your experience with Your Super is indeed SUPER :).
I use these mixes daily.
Review by Lauren C. on 16 Jun 2019
review stating I use these mixes daily.
I have bought some for friends. Can't imagine doing without them now. Super Green amd Forever Beautiful are my daily favorites, and Skinny Protein is not far behind. I am almost 71 years old and I work a 50 hour week. I know these mixes help me keep up my energy.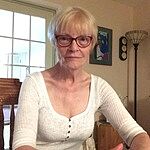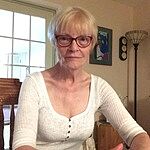 Q: How often can you implement this detox?
Do you have any sort of snacks or is it just the am and pm smoothie with a salad for lunch?
A: You can do the Detox as many times and for as many days as you'd like! You are also able to add snacks as needed.
Q: krijg ik alle info in nederlands?
kan ik een pakket bestellen en dat met 2 personen doen?
A: Ja, je kunt het met twee mensen doen en je hebt nog steeds
overblijvende.
Neem contact op met ons EU-team om de informatie in het Nederlands te krijgen!
Q: I am not a vegetarian. Would I be able to stick with the detox plan? I am a picky eater and like very simple foods,not a lot of different veggies:/
A: Hi Tina! The detox is completely plant-based (vegan). While it may be difficult at first, you may try some new foods that you love, and you will surely love how you feel after completing it!
Q: what is the "Starter Pack ($27.50) -- perfect after the detox!" -- I can't find a description for it anywhere on your website.
Q: Is this just enough product for the 5-Day Detox, as the Super Green, Forever Beautiful and Skinny Protein look like they are 30-day canisters?
A: Customers find that the Detox Bundle should last about a month or so with continued use!