Filter Reviews
5 star rating

4 star rating

3 star rating

2 star rating

1 star rating
Feeling refreshed
Review by Barbara O. on 26 May 2020
review stating Feeling refreshed
I did the detox two weeks ago. I eat pretty clean anyway so i was curious about the results. It's not cheap but it was worth it for me. What i noticed the most was how fit i looked and felt. A tighter belly, less blown-up i guess :) And i was also suprised by how many times a day i would normally eat a little snack, which i now didn't because i wanted to have the full experience lol. I actually am keeping the green smoothie and the superfoods and still feel very good. I love all of them and ordered them again! It's nice that they add some small baggs to taste other superfoods, the chocolat lover was a big hit for the whole family. I always make chocolat mouse (avocado, raw chocolat powder and banana) and with this mix it tastes even better. The mellow yellow latte is delicious and even my kids love the mellow yellow bliss balls! I was amased how tasty they made the mixes. I tried superfood mixes before, but lost motivation. It didn't taste that good and without support or ideas for recepies it's harder to stay on the path haha. I therefore love the Facebook group and inspiration. I really hope more people will eat more clean, more plantbased so that we and the planet with us can get healthier :) Thanks to the YourSuper team for making a great product and making things so easy!
Comments by Store Owner on Review by Barbara O. on 26 May 2020
Amazing review!! Thanks so much for sharing your journey :)
Satisfying, Delicious, and Effective
Review by Kasey J. on 26 May 2020
review stating Satisfying, Delicious, and Effective
My husband and I needed a reset after developing some unhealthy habits during the quarantine. We committed to 4 days in the first round of detox and are headed into our next round today. My energy was low at the beginning BUT I could feel my body doing important work to clean out all of the toxins I'd generated. The food is delicious and I came out of the detox feeling refreshed and renewed. I'm looking forward to restarting again today and eventually incorporating the superfoods into my daily life moving forward. I highly recommend these products!
Comments by Store Owner on Review by Kasey J. on 26 May 2020
Good luck on the rest of the detox - you got this! :)
I am in ❤️
Review by Monique C. on 25 May 2020
review stating I am in ❤️
I try to eat healthy & the detox bundle makes it easy. It also helps when I work my 12 hr shifts at the hospital. I started your super mixes in January & I have noticed less cravings and more energy.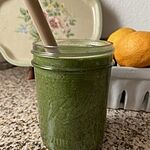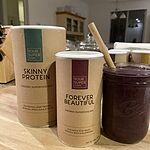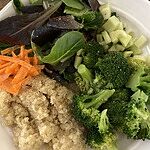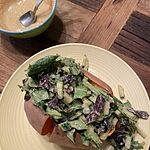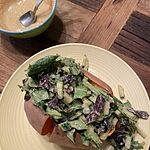 +2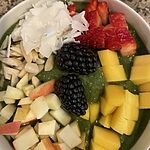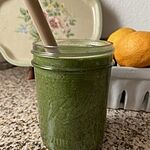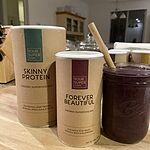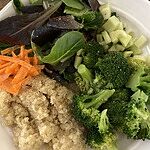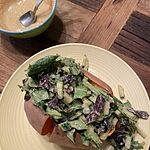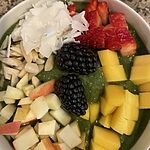 Comments by Store Owner on Review by Monique C. on 25 May 2020
What a Transforming Experience!
Review by Natalie S. on 24 May 2020
review stating What a Transforming Experience!
For the longest time I felt sick to the stomach, bloated, craving for nuts, chocolate and coffee - while I was still follow a plant-based vegan diet. I work out rigorously daily and I was still craving for those elements then I would eat insane amount of it. Not even realizing what my body was going under until I had this detox plan for 7 days and I felt it was a miracle worker. I woke up energized, eager for the smoothies, eager to work, feeling less anxious all day, maintained the claming mind and feeling longer, and slept through the night like a baby. Oh, and I lost weight, slimmed down to my figure that I was familiar with. :)

After the detox, I went back to "normal" and still incorporated the mixes - I noticed my coffee need is GONE! I'm still eating plant-based meals and smoothies, I had chocolate here and there, oatmeals, and started some of the old habits with protein bars & old protein mixes - then I felt the sluggish feeling all over again. I feel more bloated with the old protein mix and bars and nuts, "weaker" in the mornings, and starting to think about coffee (But I didn't give in!). So, let me tell you - this 5-day Detox plan seriously works.

You just have to be patient and push through it for those 5 days and you'll find the true difference you feel. For this reason, I am redirecting my lifestyle to learn and follow Kristel's Bundle for 4-week plant based plan to really learn how to maintain that feeling and health status I had post-detox. I'll gladly share with you my verdict after the 4-week plan!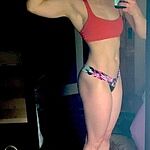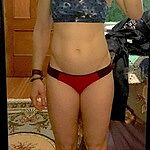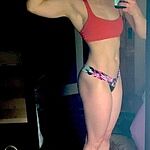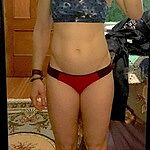 Comments by Store Owner on Review by Natalie S. on 24 May 2020
SUPER Fresh, SUPER Simple, SUPER Satisfyingly!
Review by Marie W. on 22 May 2020
review stating SUPER Fresh, SUPER Simple, SUPER Satisfyingly!
My first experience with YOUR SUPER products was the Detox Bundle. I felt like I needed a reset and it definitely delivered. I felt the vitality of the products on a physical and emotional level. I prefer Super Green as a shot rather than in my smoothie and find I like it better in a juice blend with pineapple (my own fresh juice) than just water and lemon squeeze!
I also don't care for Mellow Yellow in my smoothies, but LOVE it as an evening hot drink in a plant based milk with a bit of honey. The Forever Beautiful is great in smoothies, oatmeal, and coconut milk yogurt! The Skinny Protein Is refreshing in smoothies. After the detox I ordered more product - Muscle Protein, Energy Bomb (1/2 tsp gives me sustained energy without the jitters I feel from other products with caffeine), also tried Chocolate Lover and Magic Mushroom. YOUR SUPER offers quality products that are fresh, simple and satisfying!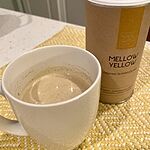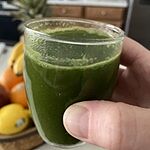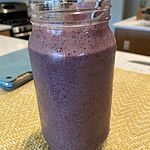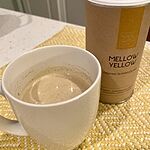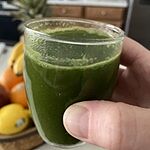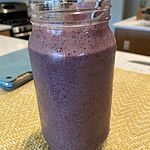 Comments by Store Owner on Review by Marie W. on 22 May 2020
So happy you're enjoying the mixes! Cheers 😍
Q: How often can you implement this detox?
Do you have any sort of snacks or is it just the am and pm smoothie with a salad for lunch?
A: You can do the Detox as many times and for as many days as you'd like! You are also able to add snacks as needed.
Q: krijg ik alle info in nederlands?
kan ik een pakket bestellen en dat met 2 personen doen?
A: Ja, je kunt het met twee mensen doen en je hebt nog steeds
overblijvende.
Neem contact op met ons EU-team om de informatie in het Nederlands te krijgen!
Q: I am not a vegetarian. Would I be able to stick with the detox plan? I am a picky eater and like very simple foods,not a lot of different veggies:/
A: Hi Tina! The detox is completely plant-based (vegan). While it may be difficult at first, you may try some new foods that you love, and you will surely love how you feel after completing it!
Q: what is the "Starter Pack ($27.50) -- perfect after the detox!" -- I can't find a description for it anywhere on your website.
Q: Is this just enough product for the 5-Day Detox, as the Super Green, Forever Beautiful and Skinny Protein look like they are 30-day canisters?
A: Customers find that the Detox Bundle should last about a month or so with continued use!