4 EASY WAYS TO FEEL YOUR BEST THIS SPRING

Spring is in the air! Here are our top 4 tips for looking and feeling your best this spring.
The birds are chirping, flowers are blooming, and it's time to break out your favorite pair of shorts. Only problem is, you're not quite feeling like your best self…
Your energy is at an all-time low, your sleep schedule is off, and you're still in a food coma from the holiday season.
But fear not – we have a few easy tips to help pull you out of your winter slump and reawaken your mind and body. Here are a few easy ways to regain your energy and welcome the bright, warm months ahead...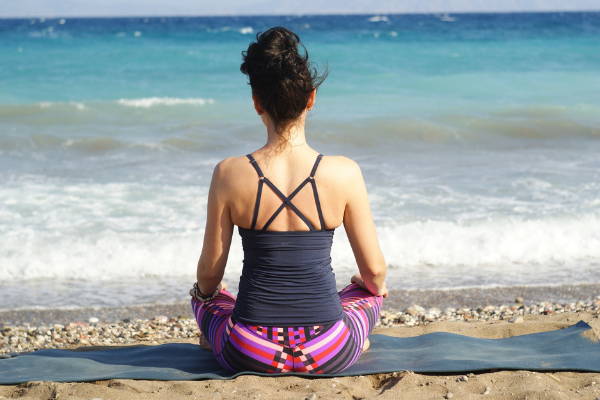 ---
TIP #1 ADOPT A MORNING ROUTINE

The first hour of your morning can really make or break your day. (If you've ever received a traffic ticket in the AM you can probably relate!) So, a great way to set your day up for success is to adopt a morning routine.
Try to give yourself a little extra time in the morning to move your body, write down your goals, or make yourself a nutritious breakfast before starting your day. Once you find something that works for you, try to do it every day for 7 days. You'd be surprised at what a difference it makes in your week, and how quickly it becomes a routine.
TIP #2 KICK STRESS TO THE CURB

Let's face it – the last year has been a mental and emotional rollercoaster, and you're long overdue for a stress-free week. Unfortunately, there isn't a magic wand to rid you of all stress, but there is something that can help…
Adaptogens are natural herbs and plants that help regulate your body's response to stress. They're known to help reduce anxiety and inflammation and promote relaxation. BONUS: they can even improve your mood! You can reap the benefits of adaptogens in our Golden Mellow Mix. Simply add one serving to your favorite plant-based milk and let the magic - I mean adaptogens, get to work.
TIP #3 START MOVING AGAIN

If you found yourself hibernating like a bear this winter, you're not alone. The cold weather can make it easy to prioritize comfort over exercise. (And cookies over protein shakes!) But with winter finally behind us, it's time to dust off your old sneakers and get back on track. So, where do you start? Well...anywhere!
You don't need a physical trainer or new gym membership to reignite your fitness journey, just make a point to move a little each day. Start with a 20 minute walk, an at-home workout, or an online yoga class. Action = motivation, and as soon as your body starts moving again, you won't want to stop.
TIP #4 DO SOME SPRING CLEANING (NO, NOT THAT KIND!)

Did you indulge in one too many candy hearts this Valentine's Day? While your favorite holiday treats might satisfy your sweet tooth, all of that sugar can wreak havoc on your gut and leave you feeling bloated and fatigued. Luckily, we have an easy solution! It's called the 5-Day Detox, and it's a natural way to restore your gut and get you back on track. Think of it as spring cleaning, for your health!
Here are a few signs you need to detox:
Sugar cravings

Lack of energy

Bloating

Trouble sleeping

Frequent headaches

Poor focus
Sound familiar? If you're ready to pull yourself out of your sugar coma, it's time to try the 5-Day Detox! Unlike most detox programs that focus on expensive juices or pills, this detox diet plan focuses on real whole foods, and nutrient-dense superfoods. There's no starving or depriving yourself. All you have to do is eat clean!
 After only 5 days you can experience better sleep, less bloating, more energy, and clearer skin. Are you ready to join the thousands of people who have improved their health with our 5-Day Detox?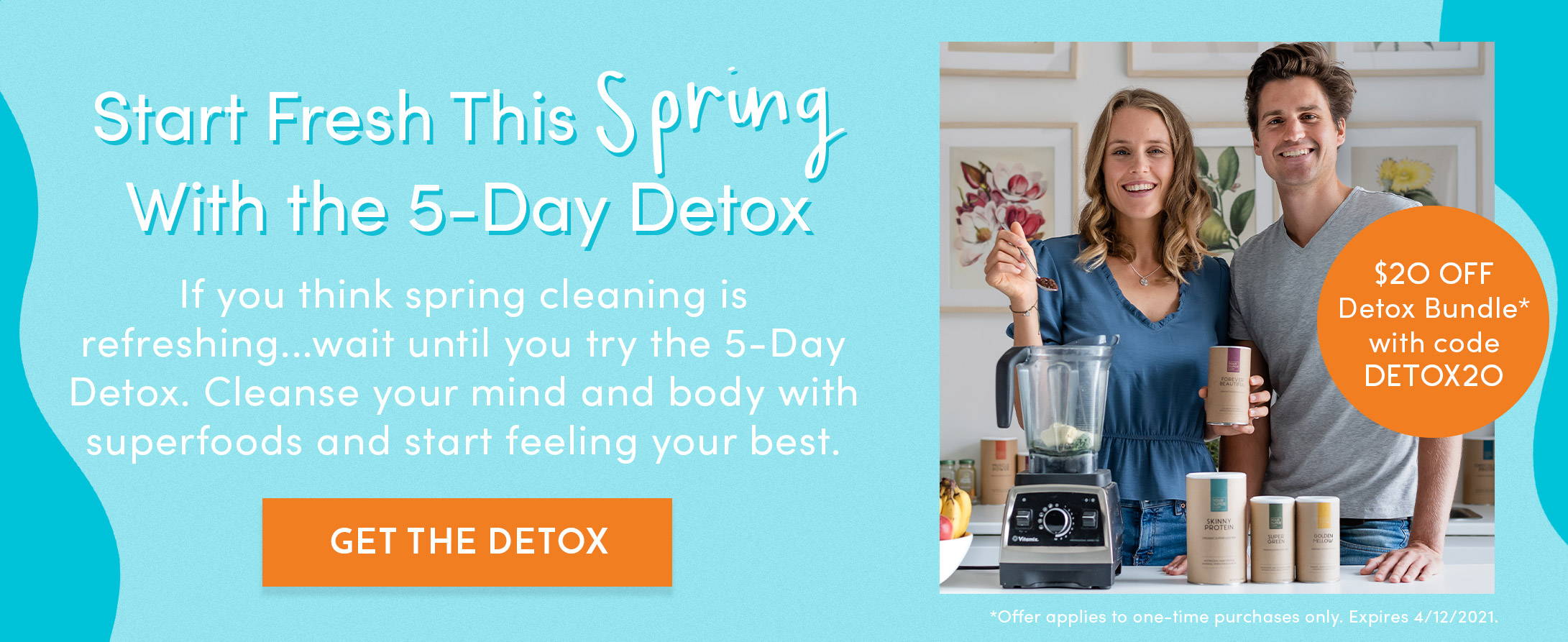 ---
---