Filter Reviews
5 star rating

4 star rating

3 star rating

2 star rating

1 star rating
Love your products!!! I have
Review by Cecilia L. on 23 Jun 2020
review stating Love your products!!! I have
Love your products!!! I have lost my cravings for sugar, i have lost weight and my calves that has been swollen my whole life due to exzema on hands and feet, probably inflammation, are significiant better!! I am so grateful i found you!🙏🏽❤️
Comments by Store Owner on Review by Cecilia L. on 23 Jun 2020
Amazing to hear that!! Thank you for sharing
Life Changer
Review by Maria W. on 23 Jun 2020
review stating Life Changer
I love your super mixes! What a life changing experience for me. I've been having blood pressure issues and headaches the past few weeks before I started. My doctor could not see me until September to get me check but I'm glad i came across your super mixes ad in FB. What a game changer. Lost 12 lbs after I completed 5 day detox and have not gained it back after detox

(Photo of my after detox meal - plant based pad Thai with MY on my "scrambled tofu"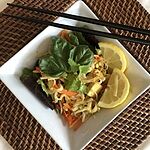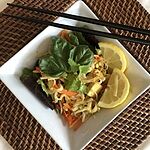 Comments by Store Owner on Review by Maria W. on 23 Jun 2020
Oh wow, this looks so good! 😍
Amazing
Review by Pennyjo E. on 19 Jun 2020
review stating Amazing
I love everything about these mixes. They are amazing. I have energy my hair is growing and I am losing weight because they keep me full all day long. Thank you your super for changing this cancer patients life. I had cancer at 20 hodgkins lymphoma and for years I have lacked vitamins and minerals to replace the damage of chemo and radiation and my body has gotten back to what I call normal. I am 33 now and look and feel better than ever.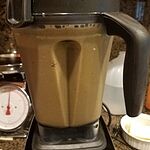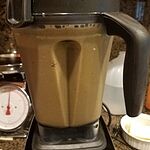 Comments by Store Owner on Review by Pennyjo E. on 19 Jun 2020
I'm so sorry to hear about your diagnosis. So glad to hear you're doing better than ever, I love that! Keep it up :)
Marianne C.
5 star rating
Yummy & Easy
Review by Marianne C. on 19 Jun 2020
review stating Yummy & Easy
I have been adding the powders in various combos to smoothies, salads and oatmilk: so easy! And taste great!

Examples:

1) Watermelon-smoothie + 3 powders (Energy bomb, Power matcha, Skinny protein) = easy-to-make smoothie

2) Drizzled some Super green on my salad for lunch

3) Added Mellow Yellow to oatmilk before bedtime: love it!

I'm no stranger to adding greens+herbs in powder form to my food, but with the mixes I find it easier: with the blended powders ready to add in fewer containers and a greater variety.

Will definitely test the ones I haven't ordered yet!
Comments by Store Owner on Review by Marianne C. on 19 Jun 2020
Ooo these recipes look delicious!
Love the products
Review by Jamie M. on 11 Jun 2020
review stating Love the products
I really love these products! I have been using them in my smoothies every day for a few weeks now. They have helped me to start my day off right with a lot of energy. I love the taste of them.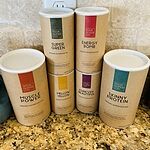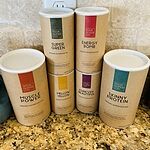 Comments by Store Owner on Review by Jamie M. on 11 Jun 2020
Q: Is the Ultimate Health bundle a 30 day program? So ideally you need to get monthly? (Including the detox?)
A: Hey Ginny, our Ultimate Health Bundle is not a 30-day program! People find that with regular use the Ultimate Health Bundle will last them 1-2 months!
Q: Do any contain tree nuts?
A: Hey Kathleen, all our mixes are certified USDA Organic, Non-GMO, plant-based, gluten free, nut free, soy free, corn free!
Q: how does this work? do you add one teaspoon at every meal?
A: We recommend having 5 servings everyday, but 1 serving a day is already an amazing start!
Q: Does this include the Personal support and access to exclusive members group (€99.00) too as the other bundles? Thanks
A: Yes the Ultimate Health does include access to our Exclusive Members Group on Facebook!
Q: Do these have to be used with in a certain amount of time once they have been opened?
A: Hey Amanda, the shelf life for the mixes last about 6 to 2 years when properly stored. The mixes should be stored in a dry, cool area with a closed lid. Make sure to also store the mixes in a shelf that is not exposed to direct sunlight, heat, or moisture!