THE BENEFITS OF MACA:
4 REASONS THIS ADAPTOGEN BELONGS IN YOUR DIET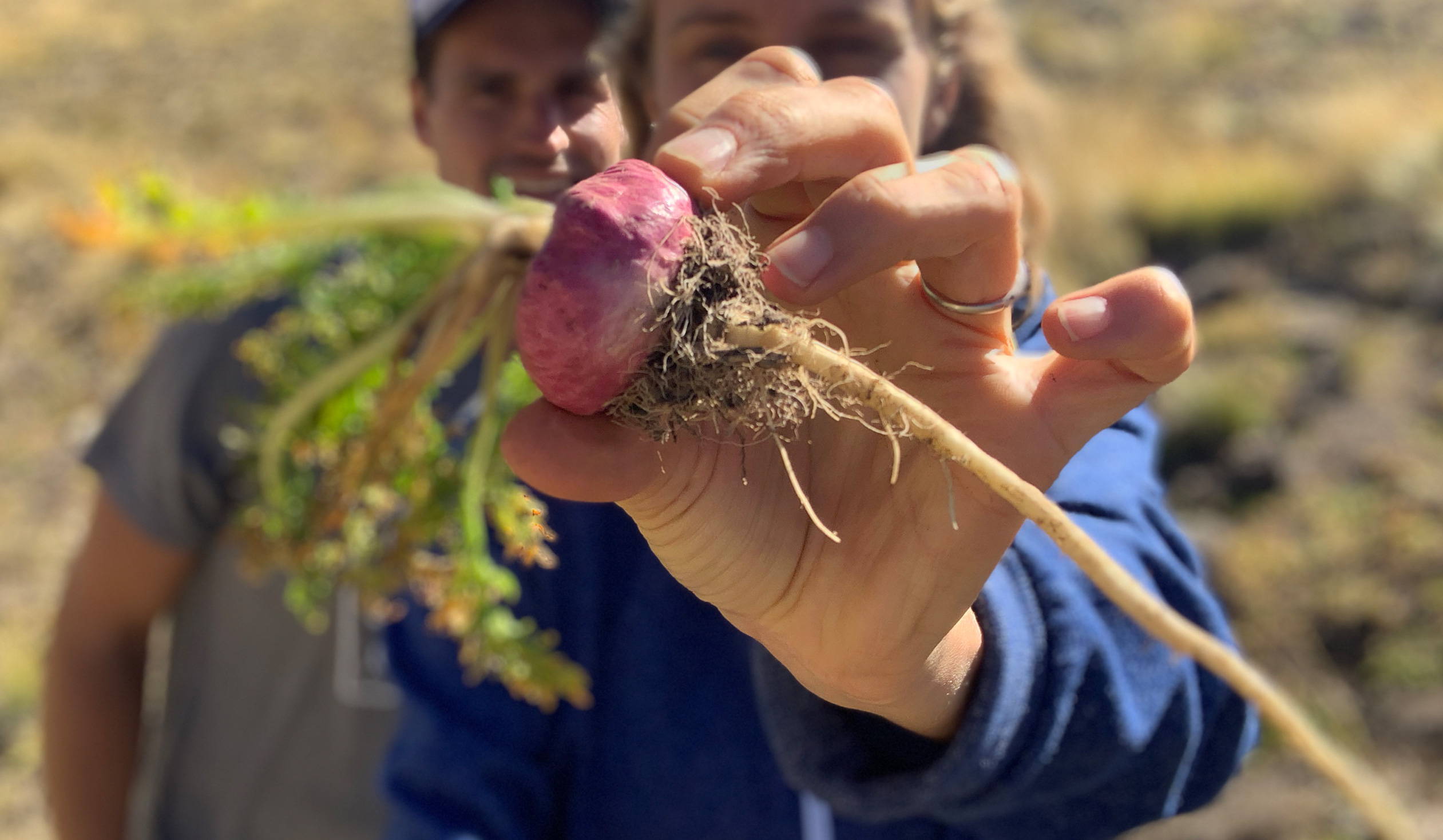 Maca (pronounced mah-kah) has been used for medicinal purposes for thousands of years. It can help boost your mood, balance your hormones, AND it's a natural aphrodisiac. While it might look like your average root vegetable, maca is loaded with essentials vitamins, minerals, and amino acids making it worthy of its superfood status.
Here are 4 reasons why you'll love maca…
1. MACA INCREASES LIBIDO
Looking for some sexual healing? Forget Marvin Gaye—it's all about maca! One of maca's most well-known benefits is that it's a natural aphrodisiac. Multiple studies have shown that maca can have a positive effect on sexual dysfunction and desire in both men and women.
2. MACA IS A BOOD-BOOSTER
Maca can help turn that frown upside down! Thanks to its flavonoids, maca root has been shown to reduce symptoms of anxiety and depression, especially in post-menopausal women.
3. MACA HELPS BALANCE HORMONES
Maca is an adaptogen, which means it can help the body naturally adapt to external stressors. One of maca's many adaptogenic functions is its ability to balance hormones when your body is under- or overproducing them.

A 2006 study found that organic maca is particularly beneficial for early post-menopausal women. The study concluded that maca consumption can help balance hormone levels, and relieve symptoms of menopausal discomfort—including hot flashes.
4. MACA PROVIDES NATURAL ENERGY
Want a boost of energy without caffeine crashes or jitters? Maca has you covered! This adaptogenic root can improve focus and help you feel more awake.
It's even a popular supplement with athletes and bodybuilders because it is believed to increase athletic endurance and performance.
5. IMPROVE YOUR HEALTH WITH MACA
Ready to experience the magic of maca? You can find this must-have ingredient in 3 of the superfood mixes included in our best-selling Superwoman Bundle.
This powerful bundle is designed to help balance your hormones, improve your energy and mood, and support healthy skin. It includes:
Moon Balance mix

- to balance your hormones & minimize PMS symptoms

Forever Beautiful mix

- to nourish skin from the inside out with vitamin C & antioxidants

Energy Bomb mix

- to naturally boost energy for up to 8 hours

Plant Collagen mix

- to naturally hydrate skin & boost collagen production

Chocolate Lover mix

- to improve mood and minimize sugar cravings

7-Day Superwoman Plan

- boost your health, mood, energy in just 7 days!
The Superwoman Bundle is valued at $224.30, but for a limited time, get it for ONLY $149.90 with code HORMONE20. You also get our 30-day, risk-free, money back guarantee.
Love it or we'll take it back. (Spoiler alert - you'll love it!).
Don't just take it from us! Hear what our customers have to say about the SUPERWOMAN Bundle! 👇🏼