Filter Reviews
5 star rating

4 star rating

3 star rating

2 star rating

1 star rating
I'm not generally a wellness/health/fitness person, but these powders are wonderful!
Review by Carolyn K. on 1 Jul 2019
review stating I'm not generally a wellness/health/fitness person, but these powders are wonderful!
I read a bunch of reviews before purchasing, and I honestly thought it was just already-healthy people raving about a health product. I made my first purchase because of their socially responsible supply chain and I figured I could choke down these powders if they were gross. (So you could say I was more than a little skeptical :D)

I can honestly say that to my surprise, I have really enjoyed adding these powders to my breakfast smoothies! I feel a noticeable difference in my energy levels and even in some of my food cravings. I notice I am not craving fast food or meats/cheese nearly as much as before I started using Your Super.

This has been a great step towards my overall health and really would recommend these products to anyone trying to get there health on track (whether your already a health enthusiast, or if you are like me as a junk food lover!

Here's a pic of one of my favorite recipes! A yummy, indulgent almond butter, chocolate, banana, matcha smoothie/shake!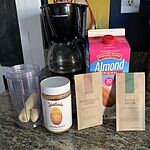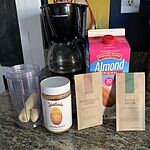 Great for on the go
Review by Therese C. on 27 Jul 2019
review stating Great for on the go
I use the travel packs at work every day. Very convenient to leave in my desk drawer and mix in my mixing bottle. Each morning I bring a Matcha and EB latte to work and then rinse the bottle to add water to mix FB or SG.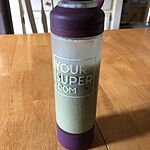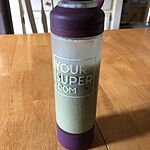 Comments by Store Owner on Review by Therese C. on 27 Jul 2019
To-go Matcha/Energy Bomb Latte? Yes please! xo
Manning review
Review by Mike M. on 26 Jun 2019
review stating Manning review
The powders are excellent. I use them separately, or together, in my smoothies with almond milk, juice or water. I have tried them on bowls of granola or oatmeal. I do feel better, and my aching joints have practically gone. Haven't decided which I like better, although the Super Green can be chalky at times. Especially like the Energy and Power Matcha, in combination with another competitor's vegan protein powder. Looking forward to trying Chocolate and the Forever Beautiful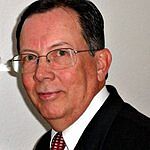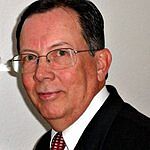 Your Super Travel Packs
Review by Shannon R. on 12 Sep 2019
review stating Your Super Travel Packs
I really enjoy the ease of taking the travel packs to work. I travel for several days at a time for my work and it makes it way easier to eat healthy while I travel! I really enjoy the "Berry Breeze Smoothie". I use almond milk and add Skinny Protein and Energy Bomb for a great start to my day!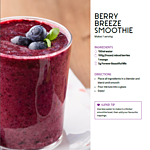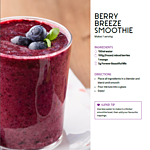 Christina S.
5 star rating
First superfood powders I've actually enjoyed!
Review by Christina S. on 18 Jun 2019
review stating First superfood powders I've actually enjoyed!
I love these! I've gotten the super green, forever beautiful and energy bomb! Love them all, they are so easy to mix into anything. I feel great using them not only because your body benefits from them but I feel good about using something that I know doesn't have fillers or additives!
I am an avid backpacker, and it you've ever backpacked or even just done lots of camping/traveling you know it can be hard to get all the nutrients you need throughout the day. Many times it's a lot of prepackaged foods because fresh food is hard to carry in a backpack for a week or more and your body starts to feel the effects of poor diet. These superfood powders are fantastic for such times, I shake it up in my water bottle in the morning and start back down the trail!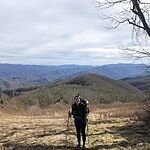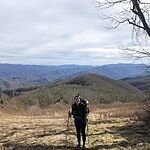 Q: How would I use the energy bomb ( need that burst to get my bum to the gym) and the skinny protein in conjunction with one another?
A: Feel free to include the two mixes in anything you're making!
Q: Can my four year old have the muscle power? He is really picky eater!
A: The protein mixes are intended for young adults, however, the Chocolate Lover, Super Green, and Forever Beautiful mixes are great for children!
Q: There are 8 mixes so what are the 7 that are in the super travel bundle?
A: The Super Travel Bundle does not include the Magic Mushroom or Mellow Yellow mixes, so it only contains the remaining 7 of our mixes