Filter Reviews
5 star rating

4 star rating

3 star rating

2 star rating

1 star rating
Jennifer C.
5 star rating
Life Changing!
Review by Jennifer C. on 9 Dec 2019
review stating Life Changing!
This company is literally changing my life and giving me hope. I have incorporated the mixes into my daily diet numerous times per day and i can feel my ailments decreasing. I'm a breast cancer survivor suffering from the many side effects of treatment and want nothing more than to be healthy, pain free and prescription drug free. Your super does a better job of mapping out a plant based diet, incorporating micronutrients and superfoods and exposing the benefits of each than any company that i have ever seen! Kristel and Michael are a blessing!
Below is my favorite smoothie:
Coconut milk
Spinach or Kale
Mango
Banana
Power Matcha
Super Green
Muscle Power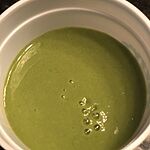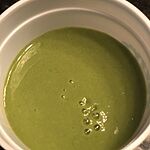 Comments by Store Owner on Review by Jennifer C. on 9 Dec 2019
Brittany L.
5 star rating
Amazing Products!
Review by Brittany L. on 6 Jan 2020
review stating Amazing Products!
Each month I'm trying a new product but I wanted to share my love with some family members so I bought the bundle! I am blown away by these products, they have helped me feel amazing. After the birth of my second baby I was really struggling with digestive issues and feeling sluggish. I also struggled with some personal issues considering a minor surgery to correct. However I started the mellow yellow for inflammation along with daily use of some of the other products & my issue has almost resolved which I believe has been due to these amazing products. The super book is probably my favorite to explore new recipes & I'm loving the Chocolate lovers in my oatmeal with the super green & even tried making the mousse! I'm also a huge fan of the bamboo straws!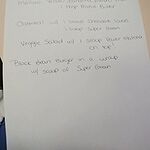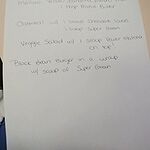 Comments by Store Owner on Review by Brittany L. on 6 Jan 2020
thanks for these recipes!
Great Products
Review by Tracy S. on 27 Mar 2020
review stating Great Products
These mixes are a great way to stay healthy! I really think they are helping me through this crazy time!! Thank You! Take your daily shot!!!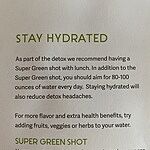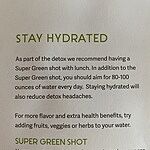 Comments by Store Owner on Review by Tracy S. on 27 Mar 2020
Thank you for being a customer with us :)
Finding me
Review by Nina G. on 24 Feb 2020
review stating Finding me
It was a very empowering 5 days!
I took inventory on my personal relationship with food. Eating clean, building awareness around cravings, habits, eating via boredom. Feeling the detox and breaking the refined sugar addiction. I lost 10 pounds and never starved. I've decided that this is a safe way of life to keep going. I do weekdays with the detox plan, then allow myself to splurge over weekends if the occasion arises. It's an easy good habit to form while trying out some new plant base recipes .
I'm so thankful for not only these clean products but the inspiration behind it all. I like knowing exactly what I'm putting into my body. I always reminded my self- it's just 5 days! I had moments of weakness but they passed and I kept busy. Thank you Kristal et all!! My sincere gratitude🙏
Nina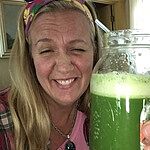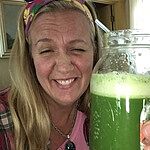 Comments by Store Owner on Review by Nina G. on 24 Feb 2020
Finally - a protein powder I enjoy!
Review by Karie F. on 28 Jan 2020
review stating Finally - a protein powder I enjoy!
I've tried so many protein powders over the years and truly dislike the artificially sweet flavors. I've never found one I liked. Until now! And actually - I've found TWO. I use either the skinny protein or the muscle power in my smoothie every morning and I LOVE them. I can tell they're there, but the flavor is great. I also add a serving of the energy bomb, forever beauty or super green to each one. I like having variety and feel good about adding "supplements" that are natural. This morning's smoothly had beets, kale, spinach and berries with a serving of skinny protein and forever beauty. It's delicious! Thanks Your Super 💕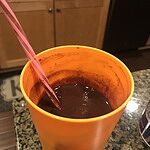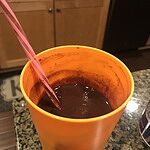 Comments by Store Owner on Review by Karie F. on 28 Jan 2020
Q: Does this contain caffeine
A: In the Kristel Bundle, the only mix that contains caffeine is the Power Matcha!
Q: Would you suggest doing the 5 Day Detox before purchasing Kristels Bundle? I noticed at the end of the video that her new bundle is a great follow-up after doing the 5 Day Detox. Either way I'm going to buy a bundle 😊
A: The detox is what most of our customers start with, then after the 5-day detox plan, many of them directly choose our 4 Week Plant-Based Eating Course to pursue a healthy lifestyle over the long term. If this is interesting for you, I would recommend looking into getting the Kristel Bundle so you have the Plant Based Eating Course booklet :)
Q: Is the discounted price a one time price or a permanent price and does the product have to come every 30 days can it be like every 45 days?
A: You will receive 20% every auto shipment you receive under our subscription. You can update it to every 45 days if you'd like!
Q: How do you get your omegas and b12 in? Do you take any supplements to get all the nutrients you need?
A: We do not always suggest using our mixes as a supplement or in place of a vitamin, as the vitamin and mineral contents are lower than they would be in a supplement. That said, our mixes contain various important vitamins and minerals for the body and work well in conjunction with medications or supplements that they are taking.
Q: How do you access Kristel's FB page once you have subscribed to the plan?
A: You should receive an email with the information on how to access this Facebook page. I would also check your spam folder as well!