FEELING OFF? HERE ARE 10 SIGNS YOU HAVE HORMONAL IMBALANCE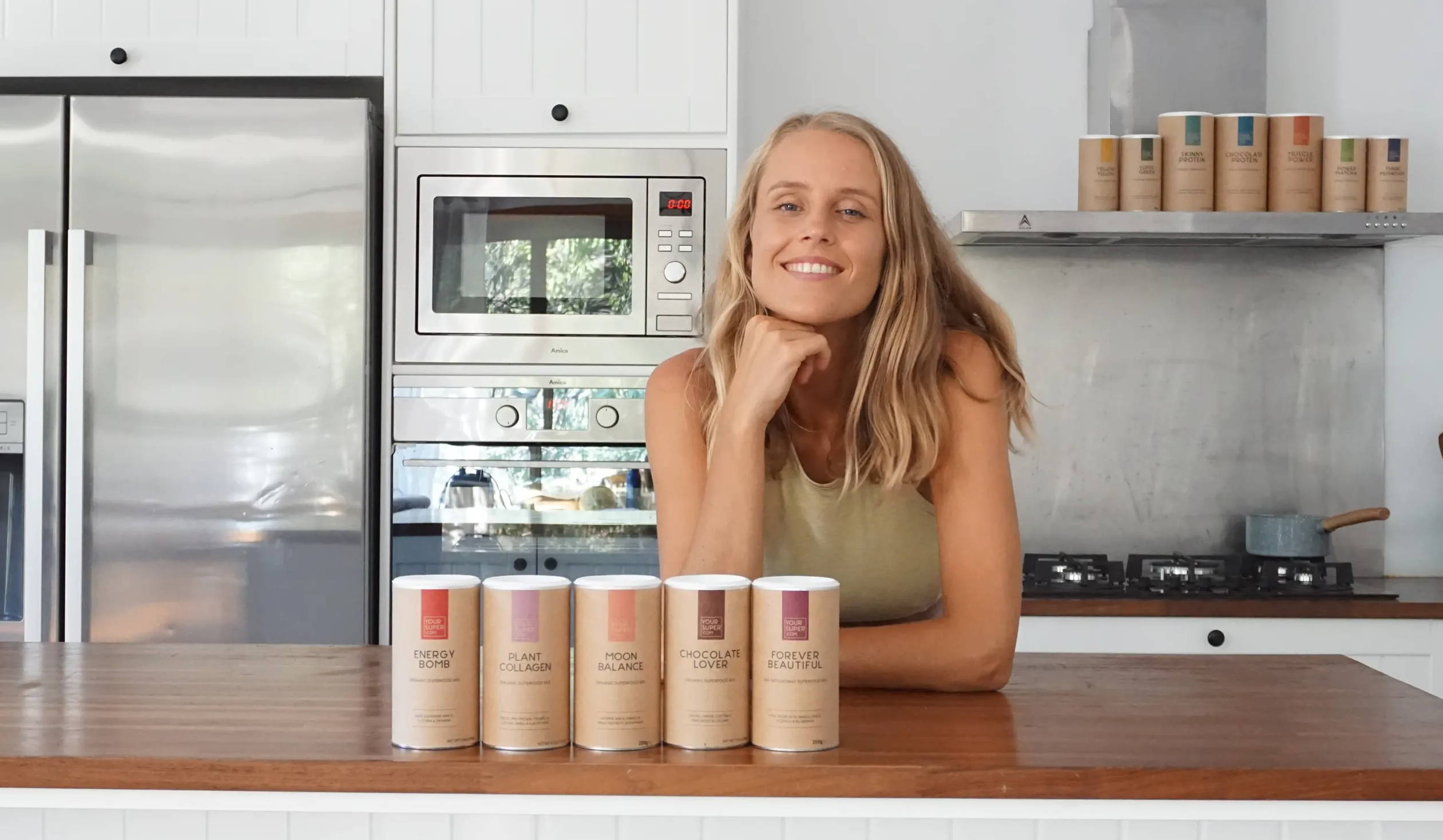 Research shows that 80 percent of women suffer from hormonal imbalance.
Women experience the effects of hormonal imbalance from their teenage years to their 40's, and oftentimes, they aren't even aware of it. The truth is, when your hormones are off balance, your body sends you signals to alert you something's off. These signals can come in many forms. Here are some red flags to look out for...
10 SYMPTOMS OF HORMONAL IMBALANCE
Weight gain

Fatigue

Hot flashes & night sweats

PMS

Irregular periods

Mood swings

Insomnia

Depression

Acne

Low libido
3 NATURAL WAYS TO SUPPORT YOUR HORMONES
EAT A NUTRIENT-RICH DIET
Making a few lifestyle changes is the best way to naturally support your hormones and prevent any disruptors that may cause hormonal imbalance. If you experience any of the above symptoms on a regular basis, here's what you should do...
Research shows that your diet is key in maintaining hormonal balance. Sugar and carbs are the main food offenders disrupting your hormones. The more sugar and carbs you eat, the more fat can accumulate on your body. And excess body fat can increase estrogen levels, which can lead to estrogen dominance.
One of the easiest (and healthiest!) ways to support your hormones is by eating a nutrient-rich diet. Leafy greens, organic whole foods, and prebiotic foods can help keep hormones in balance and support a healthy gut.
EXERCISE
Regular exercise has been shown to have a positive impact on hormone-related health issues like stress, depression, and mood swings. Thanks to a boost in serotonin, exercise releases feel-good transmitters that can help relieve symptoms of PMS and menopause. But its benefits don't stop there. Exercise increases your heart rate, which helps boost estrogen levels.
Women's health expert and founder of FLO Living, Alisa Vitti, says that tailoring your workout to your period cycle is the best way to support your mind and body. For instance, during your menstrual cycle you'd focus more on light movements, such as stretching or practicing yoga. In your follicular phase, your hormones are low, so light cardio is best. High-intensity exercises are recommended for ovulation, and in your luteal phase, you'll want to engage in light to medium exercise.
LOWER YOUR CAFFEINE INTAKE

Studies show that if you suffer from symptoms of PMS, infertility, or other hormone-related health issues, caffeine is only making things worse. Especially coffee. Not only does coffee increase your cortisol levels and stress your adrenals, but it depletes your body of essential nutrients and minerals. This makes it more difficult for your endocrine system to balance your hormones. Caffeine is also metabolized slower in postmenopaual women and women taking oral contraceptives.
HEALTHY HORMONES, HAPPY YOU!
If you suffer from symptoms of hormonal imbalance, try these simple lifestyle changes and talk to your doctor about testing your hormone levels.
Balancing your hormones doesn't always require medication or therapy, sometimes the root of these issues lie in your diet and lifestyle choices. And superfoods can help!
HOW DO YOU GET STARTED USING SUPERFOODS?
If you're wondering this right now - you are NOT alone! This is the number one question we are asked constantly.  
Ready for the good news? We made this easy by design. :)
Our products are designed as 'mixes' that you stir into foods, mix into delicious and nutritious smoothies OR even just stir into water or something like almond or coconut milk.
We created a SUPERWOMAN BUNDLE which includes 5 of our best-selling mixes and is designed for those looking to naturally balance their hormones, boost their moods, and improve their health.
It includes:
Moon Balance mix

- to balance your hormones & minimize PMS symptoms

Forever Beautiful mix

- to nourish skin from the inside out with vitamin C & antioxidants

Energy Bomb mix

- to naturally boost energy for up to 8 hours

Plant Collagen mix

- to naturally hydrate skin & boost collagen production

Chocolate Lover mix

- to improve mood and minimize sugar cravings

7-Day Superwoman Plan

- boost your health, mood, energy in just 7 days!
The Superwoman Bundle is valued at $224.30, but for a limited time, get it for ONLY $149.90 with code HORMONE20. You also get our 30-day, risk-free, money back guarantee.
Love it or we'll take it back. (Spoiler alert - you'll love it!).
Nourish your body with nutrient dense superfoods that will make you look and feel amazing.
Don't just take it from us! Hear what our customers have to say about the SUPERWOMAN Bundle! 👇🏼