Filter Reviews
5 star rating

4 star rating

3 star rating

2 star rating

1 star rating
I LOVE Your Super!
Review by JAIDE H. on 15 Jun 2019
review stating I LOVE Your Super!
The powders make is so easy to be healthier. I am able to get nutrients that I lack in my daily eating, and my kids enjoy the new smoothies. What more could anyone ask for? Healthy food that kids enjoy is ALWAYS a bonus!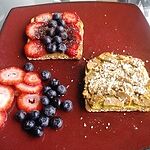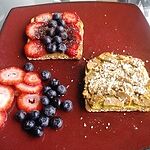 Great Bundle for Every Day How & Work
Review by Laurel l. on 5 May 2020
review stating Great Bundle for Every Day How & Work
I keep one of these sets at home and one at work so I am never without! I love each of these super foods and I feel good nurturing my body with them. I recommend including the Magic Mushroom in the bundle because it's one of my favorites to add-on.
Healthy Living
Review by Teri F. on 15 Apr 2020
review stating Healthy Living
Although there were challenges in actually getting my recent order, I'm grateful for finally receiving it. My first order was the 5-Day Detox and it was fabulous. I ordered the Wholesale package and have been making various recipes for each of the products. They are so simple to make and very tasty. I absolutely LOVE the Mellow Yellow Hummus. Thank you for the customer service and the support as we get through this crisis. Teri
Love my mixes!
Review by Jeremy H. on 10 Apr 2020
review stating Love my mixes!
I love all of my mixes but use the Super Greens the most. I use many on a daily basis trying to get at least 3-5 servings. I find myself more alert, with more energy and I just feel better overall knowing that I'm making the effort to stay healthier with your mixes. I also try to incorporate as many as I can for my family!
Thank you to Your Super for having a wonderful product.
Gretchen B.
5 star rating
Awesome mixes!!
Review by Gretchen B. on 18 Dec 2019
review stating Awesome mixes!!
This was my third order! I've lost 10 pounds, feel energetic, and will continue to rave about it to my friends sand family.