Filter Reviews
5 star rating

4 star rating

3 star rating

2 star rating

1 star rating
SUPER LOVE 💓
Review by Caley C. on 24 Apr 2020
review stating SUPER LOVE 💓
I Love the Super powders so much. They make my life so much easier I'm a busy mom with four kids and don't always have time to make sure I'm getting all the nutrients I need. These are an easy way to be sure I'm taking care of my body and my kids, they love the powders as well we make smoothies every day! THANKS 😊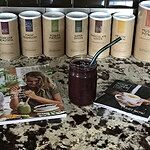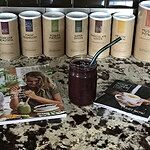 Comments by Store Owner on Review by Caley C. on 24 Apr 2020
Thank YOU for being an amazing customer! ❤️
Guys this is for real
Review by Bianca E. on 17 Apr 2020
review stating Guys this is for real
Okay so I'm a nurse and I'm always on the run and I try to make quick recipes because that's how I roll. I never skip meals but I'm afraid often times I don't have enough nutrients to supplement a well balanced diet because I'm not willing to sacrifice the time. BUT with these super mixes it makes my life easier, nutritious and overall delicious! Yes I said that. I sprinkle some here and there and boom I'm set. My favorite are the chocolate lover, muscle protein, and forever beautiful. I can literally see the change in my skin and energy. And the best part is that all mixes TASTE good. So happy with my purchase :)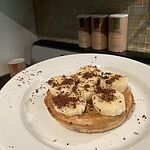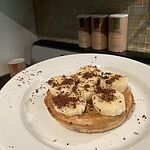 Comments by Store Owner on Review by Bianca E. on 17 Apr 2020
So happy to hear you're seeing great results with the mixes :)
Skinny Protein is the best!
Review by Leah F. on 6 Apr 2020
review stating Skinny Protein is the best!
All of the mixes in this bundle are great. BUT I absolutely love the Skinny Protein - the taste is so light and compliments so many smoothie ingredients- and it's not gritty at all. My favorite is a strawberry and pineapple smoothie with Skinny Protein and Forever Beautiful:)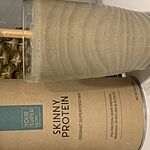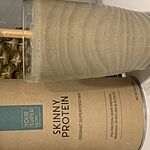 Comments by Store Owner on Review by Leah F. on 6 Apr 2020
Great Products
Review by Tracy S. on 27 Mar 2020
review stating Great Products
These mixes are a great way to stay healthy! I really think they are helping me through this crazy time!! Thank You! Take your daily shot!!!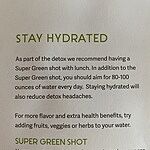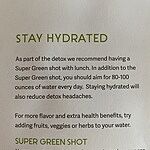 Comments by Store Owner on Review by Tracy S. on 27 Mar 2020
Thank you for being a customer with us :)
Courtenay V.
4 star rating
Feel great!!
Review by Courtenay V. on 13 Mar 2020
review stating Feel great!!
After completing the 5-day detox, it is the best I have felt in a very long time! I use these in my morning smoothies, plant-based yogurt, and in my Buddha bowls! My favorites are Forever Beautiful and Skinny Protein! I just also received Chocolate Lovers and can't wait to try it!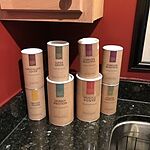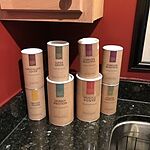 Q: Does this contain caffeine
A: In the Kristel Bundle, the only mix that contains caffeine is the Power Matcha!
Q: Would you suggest doing the 5 Day Detox before purchasing Kristels Bundle? I noticed at the end of the video that her new bundle is a great follow-up after doing the 5 Day Detox. Either way I'm going to buy a bundle 😊
A: The detox is what most of our customers start with, then after the 5-day detox plan, many of them directly choose our 4 Week Plant-Based Eating Course to pursue a healthy lifestyle over the long term. If this is interesting for you, I would recommend looking into getting the Kristel Bundle so you have the Plant Based Eating Course booklet :)
Q: Is the discounted price a one time price or a permanent price and does the product have to come every 30 days can it be like every 45 days?
A: You will receive 20% every auto shipment you receive under our subscription. You can update it to every 45 days if you'd like!
Q: How do you get your omegas and b12 in? Do you take any supplements to get all the nutrients you need?
A: We do not always suggest using our mixes as a supplement or in place of a vitamin, as the vitamin and mineral contents are lower than they would be in a supplement. That said, our mixes contain various important vitamins and minerals for the body and work well in conjunction with medications or supplements that they are taking.
Q: How do you access Kristel's FB page once you have subscribed to the plan?
A: You should receive an email with the information on how to access this Facebook page. I would also check your spam folder as well!