Filter Reviews
5 star rating

4 star rating

3 star rating

2 star rating

1 star rating
Superific!
Review by S B. on 18 May 2020
review stating Superific!
I've been using these products for over a year now, love how I feel and what I've been able to maintain managing my weight. My favorite smoothie I make for breakfast is 1 cup of almond milk, three ice cubes, a half of a banana, 5-6 med to large strawberries, and a handful of blueberries. Add my skinny Protein, forever beautiful & energy bomb to that... then BOOM full filling for at least 4 hours and all the energy I need for the day!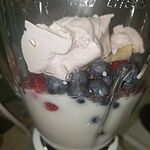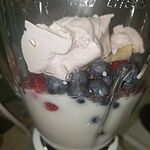 Comments by Store Owner on Review by S B. on 18 May 2020
My kids love it!!
Review by Jessica A. on 22 Apr 2020
review stating My kids love it!!
My picky eater loves the taste of the Super Green and Forever Beautiful mixed with Kefir, Apple Juice and a little bit of agave nectar! My daughter wakes up every morning asking for her fav! Oat milk, tbsp of yogurt, froz banana, small orange, small apple, tbsp of Ginger, 1 tsp of SG and 1 tsp FB!!'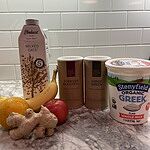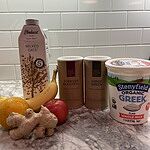 Comments by Store Owner on Review by Jessica A. on 22 Apr 2020
That's awesome your kids love the mix :)
Invest in your health
Review by Leloni M. on 11 Apr 2020
review stating Invest in your health
I was worried that the greens would be too green tasting. I was worried that my family couldn't stomach the taste. I looked at these for months debating.... Finally I ordered. This pic is now my second order. I can hide the super greens in foods without my family noticing. I drink these daily. We all have more energy and feel better throughout the day. This is worth so worth it!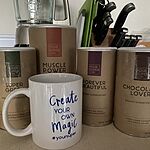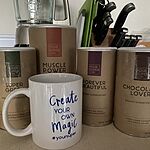 Comments by Store Owner on Review by Leloni M. on 11 Apr 2020
Daily routine
Review by Wendy on 30 Mar 2020
review stating Daily routine
In these tough times keeping a routine is important. So my daily morning smoothie keeps me going. Hang in there people and take care of yourself. Couldn't do it without My Super ❤️ No other mixes compare to these!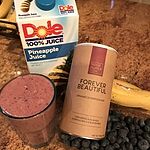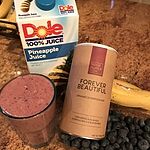 Comments by Store Owner on Review by Wendy on 30 Mar 2020
A good starter kit
Review by Caitlin D. on 10 Feb 2020
review stating A good starter kit
I actually bought this kit more for my husband and I than my three kids because I liked that it included mixes without the added caffeine. I try to stay away from caffeine, so these are all perfect for me. I love using super green and forever beautiful in smoothies and my favorite way to have super green is actually a super green shot. I just mix cold water, lemon juice and a tsp of super green mix and then enjoy. It reminds me of green tea, and while my older kids don't love it, my three year old actually requested his own cup of it yesterday! My husband likes putting the forever beautiful into his morning oatmeal and I use the forever beautiful either in a smoothie, in a shot like the super green I described above, or even sprinkled on almond butter on ezekial bread. The forever beautiful is the one that has gone the fastest in our house. Just yesterday, my husband said, "Where'd my forever beautiful go?" as he was making his oatmeal and I assured him I had ordered another canister of it- haha. Lastly, the chocolate lover is great sprinkled on ezekial bread with almond butter as well. My daughter sometimes requests it as hot chocolate, but it does have chia seeds, so it is definitely an interesting texture when I make it this way. I also have to add some type of sweetener (like honey) when I make it for her because it has no added sugar, which I appreciate. As far as the health benefits, I can't say that I have noticed any one thing in particular that I can say, "Oh that's from the mixes," but I can say that it is encouraging my husband and me to eat more plant based and I really appreciate that the mixes are all organic and have no additives. I love that I am adding in extra healthy foods pretty easily to my diet. I'm a fan!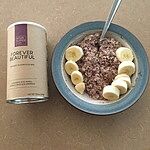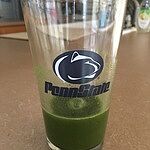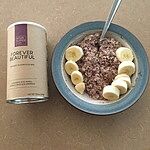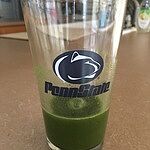 Comments by Store Owner on Review by Caitlin D. on 10 Feb 2020
Q: From what age can children start using the kids products?
A: Children can start using our products when they are able to consume solids foods!
Q: My son has a peanut/tree nut allergy. Would the kids pack be ok for him?
A: Hey Jennifer, all our mixes are certified USDA Organic, Non-GMO, plant-based, gluten free, nut free, soy free, corn free!
Q: Can children consume the full serving or should it be reduced? If so, by how much?
A: It depends a bit on age but either half or whole serving works. Can always start with half and build it up. Lots of tips like this can be found in the kids recipe ebook that comes with this bundle! xo Kristel
Q: The kid's bundle looks great for kids of all ages, right?❤️
A: Hey Peggy, yes the mixes from the Kids Bundle are great for children to consume!
Q: Are these toddler friendly?
A: The mixes from the Kids Bundle are safe for kids to consume! I would exercise caution with only our Energy Bomb and Power Matcha mixes since they contain natural sources of caffeine.